Bio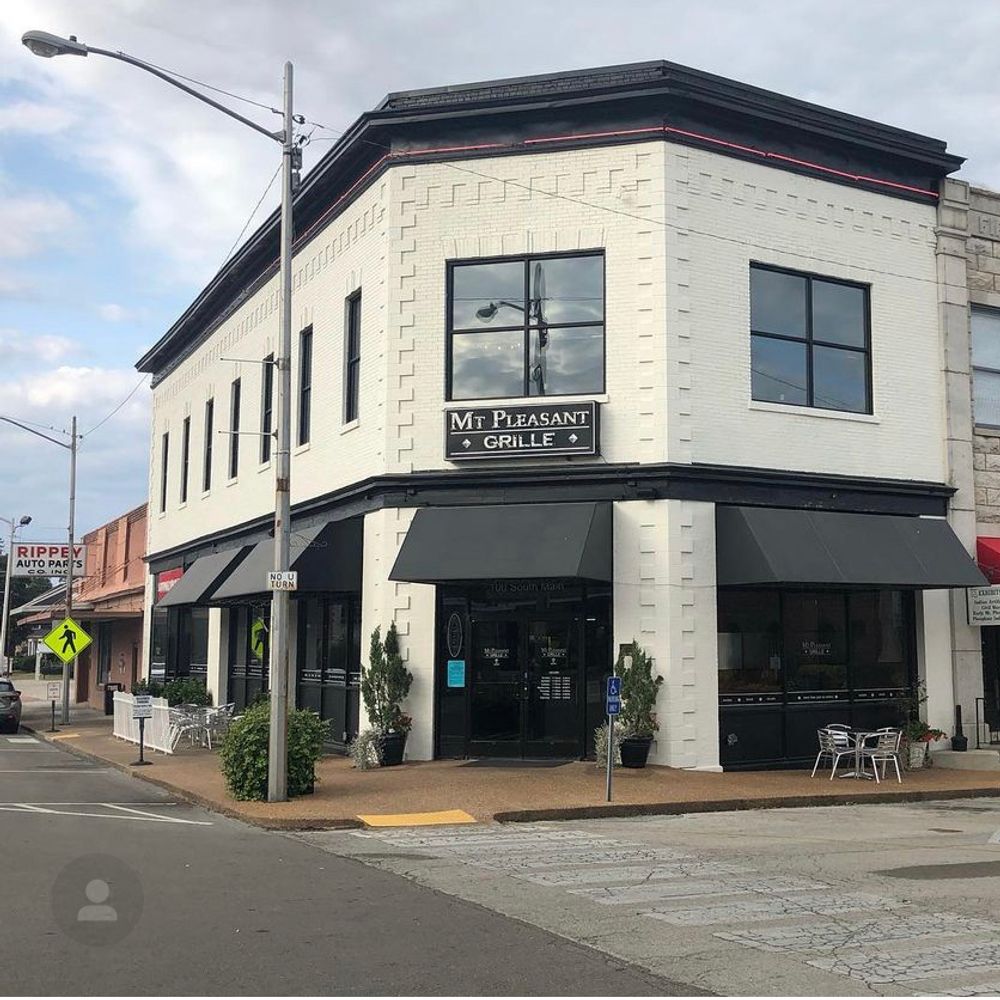 the story of Box of Rox
It all started in August of 2012, when the band got together to perform at an open mic night at the Mt Pleasant Grille in Mount Pleasant, TN.  After practicing the five songs they had planned to play for a few weeks, the moment came for this band to perform.  The MC of the event approached the band and asked what the name of the band was.  Looking for inspiration, the guys looked at the menu at the Mt Pleasant Grille and found a side item called box of rocks. They told the MC that tonight, "we are box of rocks".  And the name stuck. 
What is a box of rocks you might ask?  It's potatoes of different varieties and colors that are fried to perfection.  Yes, box of rocks are fried potatoes. A picture of a box of rocks is below.
To celebrate their 11th year together, Box of Rox is going out on another world tour! It's called When Pigs Fly World Tour 2023. You will find the tour dates on this website, on the BOR Facebook page, (@myboxofroxband) and Instagram (@boxofroxband).
Keep scrolling for Bios of the members of Box of Rox.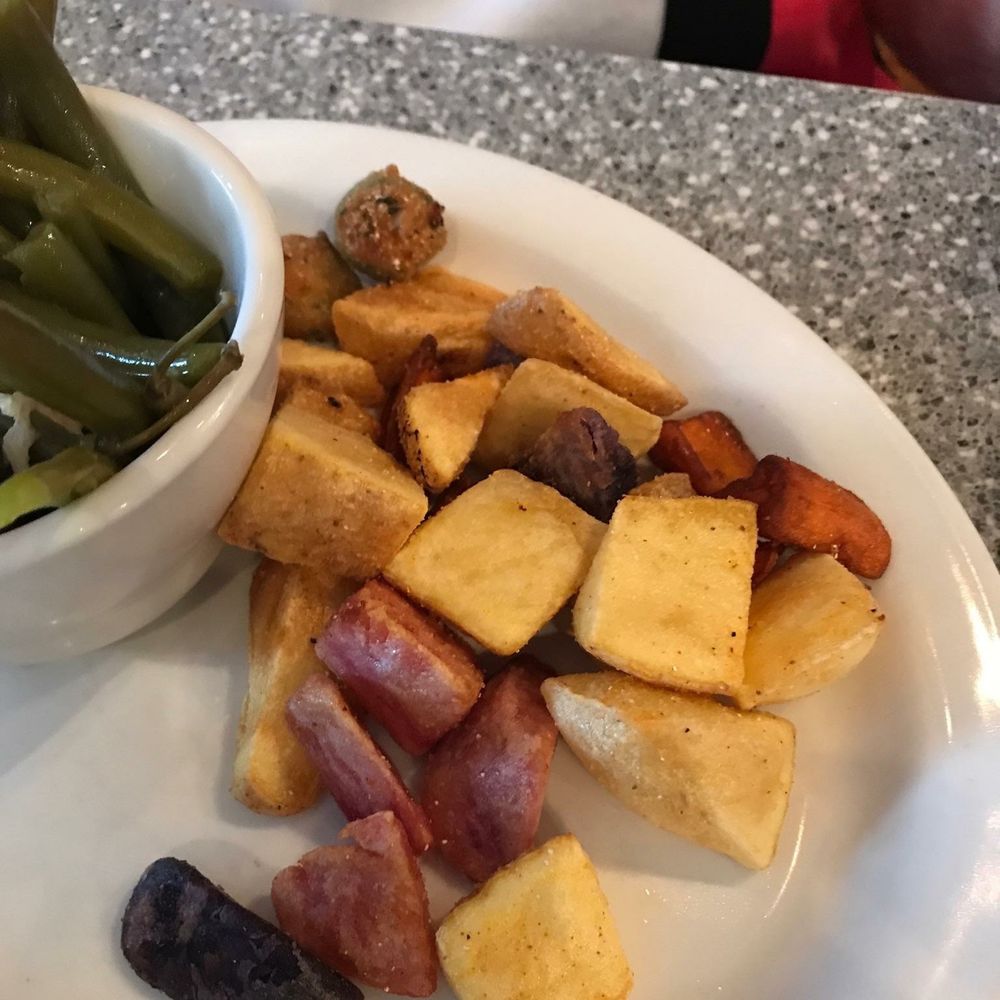 Name Sake
This is a box of Rocks
The side item that Box of Rox is named after.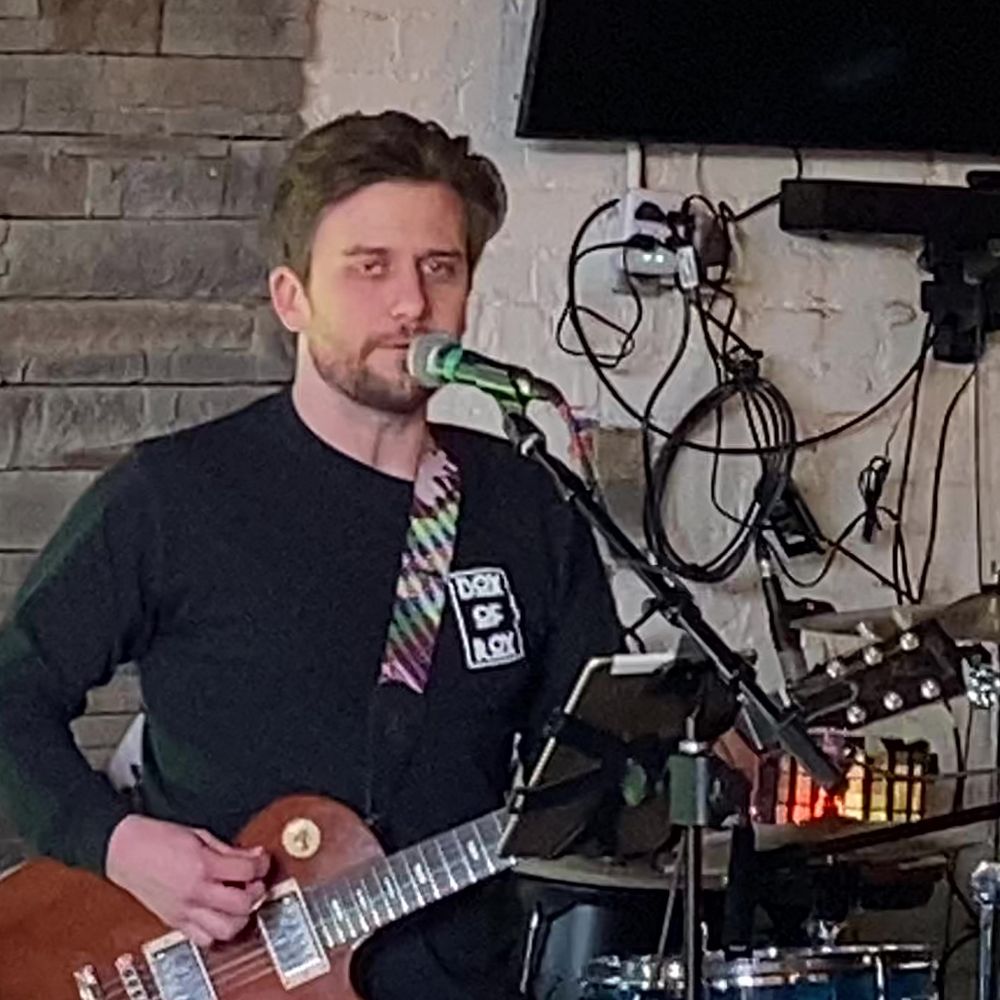 Chad Alexander
Guitars and Vocals
Chad joined Box of Rox in July 2017 when co-founder, Enoch Thweatt, moved to Costa Rica.  Prior to joining the band, Chad was used frequently to mix sound for BOR.  His outstanding guitar playing and  incredible soulful  vocals have deeply enriched the band.
As the youngest member of the band, his knowledge of songs from the 70's, 80's and 90's is incredible. What's even more amazing is his ability to play songs that were written and sung  many years before he was even born!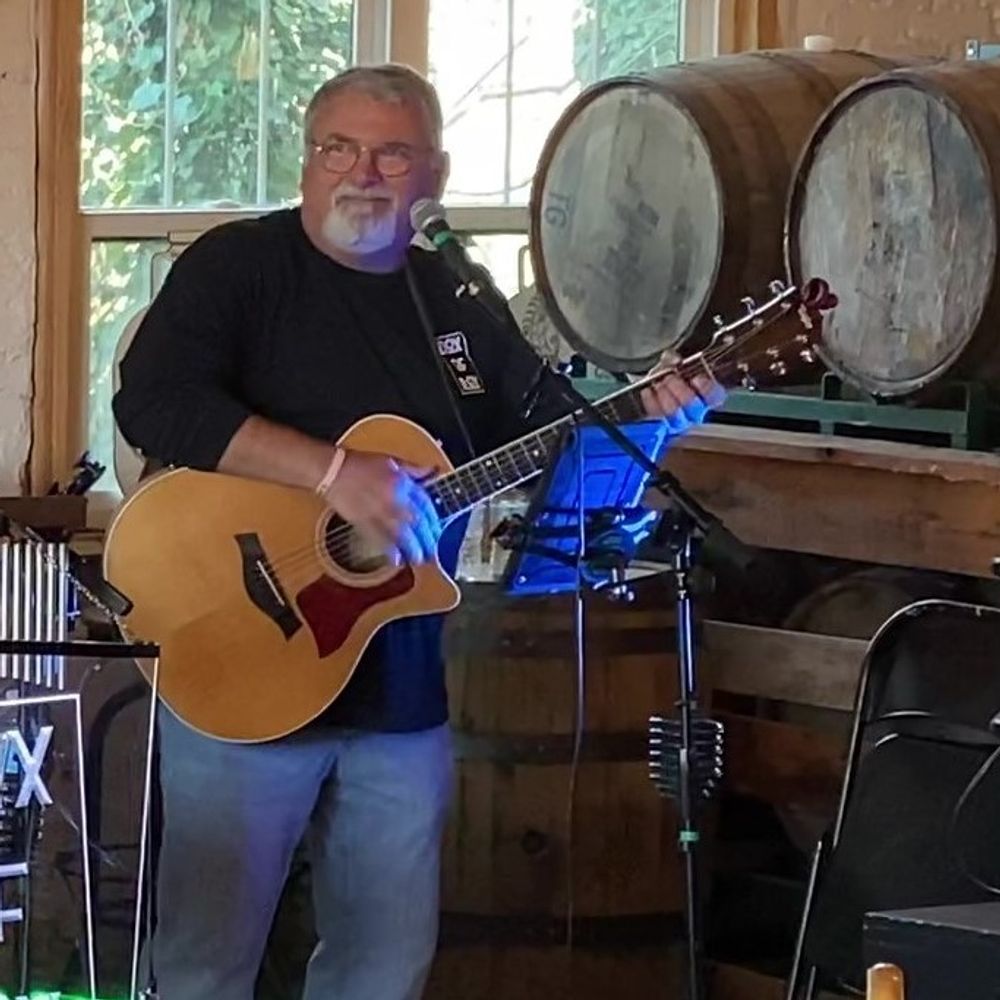 Gary Anderson
Guitars and vocals
As an original member of Box of Rox, Gary adds versatilty and genuine fun to all BOR performances. Not only does he do a fine job with the bass guitar, Gary also plays acoustic guitar in a finger-picking style that reminds you of James Taylor.  His smooth vocals also add richness to the band.
With his infectious laugh and laid back demeanor, Gary is one of those performers that puts a smile on an audience's face.
Check out Gary's vlog on this very website called "The Anderson Files."  You will get a behind-the-scenes look at Box of Rox by watching these very entertaining vlogs.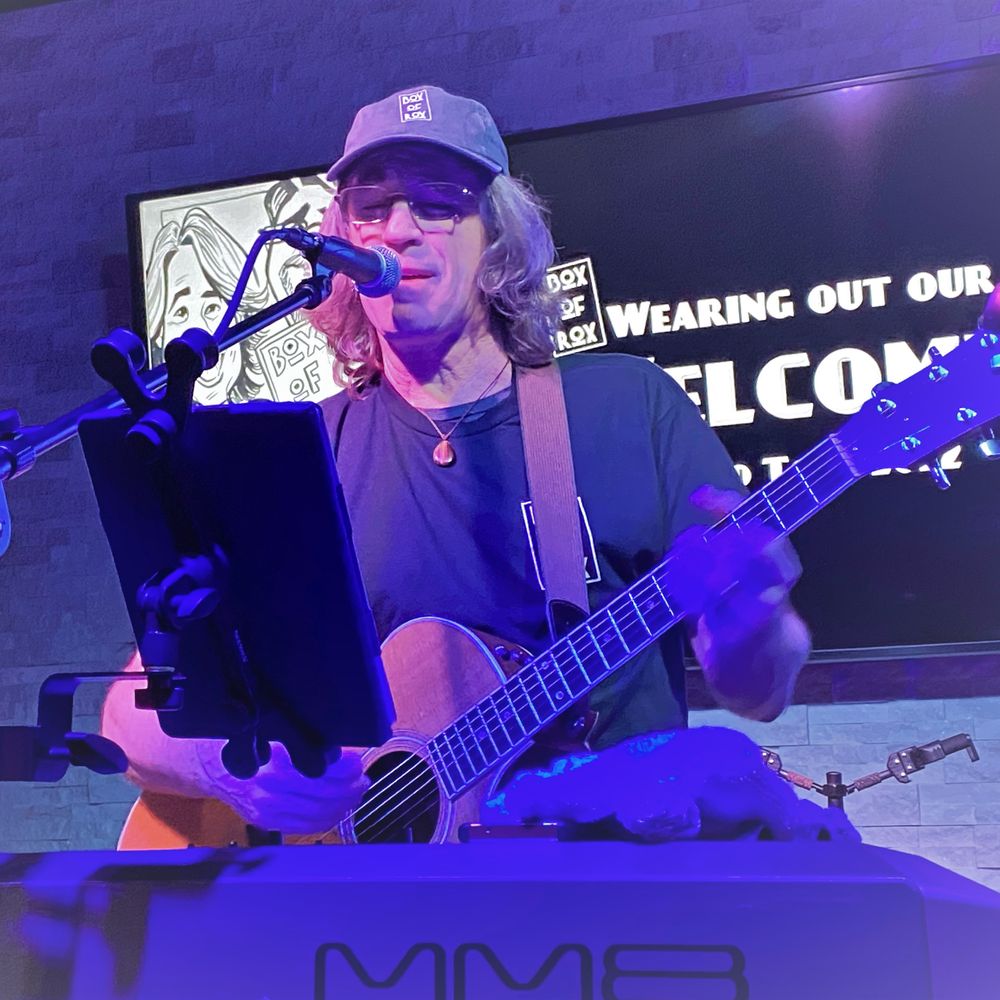 Enoch Thweatt
Guitars, vocals, piano
Co-founder of Box of Rox, Enoch Thweatt has been in many bands since he first started playing guitar in his teens.  Enoch brings fantastic vocals and guitar playing to the band.
Enoch moved to Costa Rica in 2017.  While there, Enoch played music as a solo artist and with local Costa Rican artist, Charly Lopez.  He also coordinated 5 performances for Box of Rox to play in Costa Rica in February 2019.
Enoch is back! He returned to Tennessee in October 2021 and will be with BOR in upcoming shows!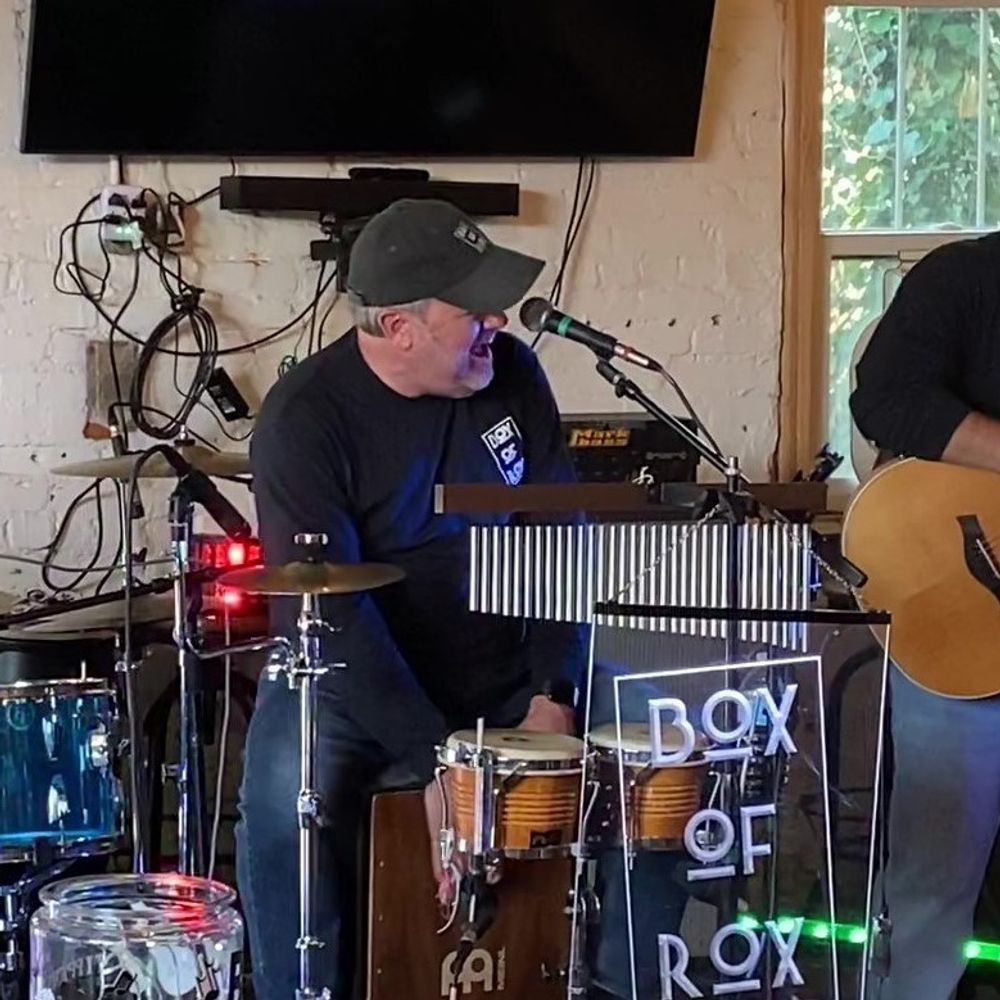 Robert Wakefield
All things percussion, Vocals
Co-founder Robert Wakefield combines playing a wooden box called the cajon, (pronounced Ca-HONE) with bongos, wind chimes, shakers, triangle and vocals, making this performer one busy dude.
Robert's passion for playing and performing percussion is shown in all of BOR's performances. His humor and relation to all audiences make him a crowd favorite.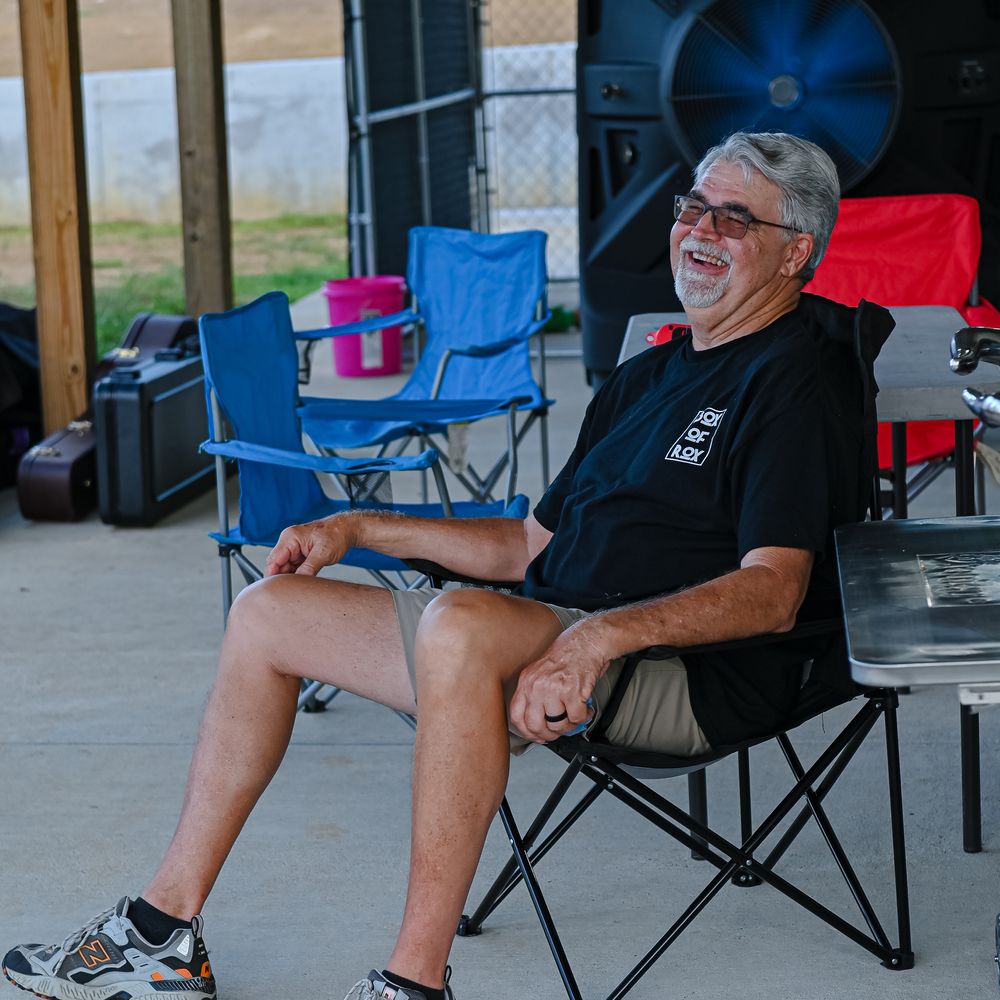 Walt Robinson
In March 2021, Walt became a member of Box of Rox.  His friendship with the band and his willingness to help out wherever he is needed, lead the band to "adopt" him as an official member.  You will see Walt at many of BOR performances; as seen here, he is the one that gets video footage for the Anderson Files.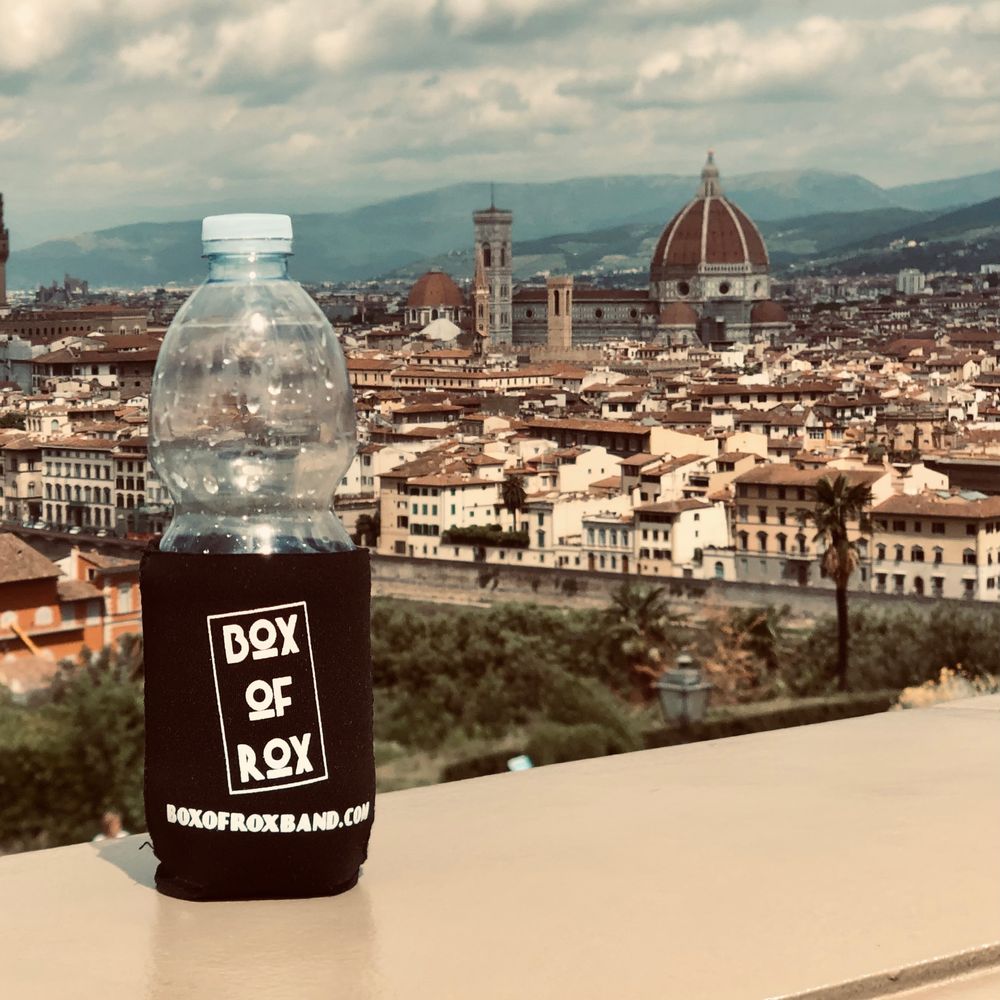 The Box of Rox Koosie
World traveler
The Box of Rox World Tour Koosie is the most sought after item of any BOR show. These koosies are given out at all performances (while supplies last) and are a hit at any gatherings you may have.
Federal law states that if you have a BOR koosie in your possession, you are required to take it with you wherever you go  (kinda like a driver's license).  The law goes on to state that if you are traveling, you must take a picture of the koosie where you are and post it on our Facebook page.
The Box of Rox koosie has been seen in countries Cuba, England, Japan, Canada, Australia, New Zealand, Netherlands, Iceland, Costa Rica, Jamacia, Dominican Republic, Mexico, Germany, France, Greece, Turkey, Spain, and India.  This is not a complete list but you get the idea.  
Get your Box of Rox koosie at any BOR show and check out the Koosies page on our website.